Our instructors are dedicated to passing on the art of traditional Matsubayashi Ryu Shorin Ryu Karatedo in mid-Missouri. All of our instructors have been training karate for many years, and many of them have trained in more than one martial art.
Our instructors are committed to providing quality, traditional karate instruction with an emphasis on self defense. Most of the training provided at the school consists of training basic karate techniques and formal exercises known as kata. Both the basic technique and the kata training are almost always geared heavily towards self defense application.
Current Instructors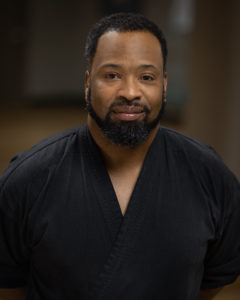 Sensei Ray Walker
Rank: 5th Dan Matsubayashiryu
Rank: 1st Dan Aikijutsu
Rank: 1st Dan Taekwondo
Sensei Hope Martin
Rank: 1st Dan Matsubayashi-ryu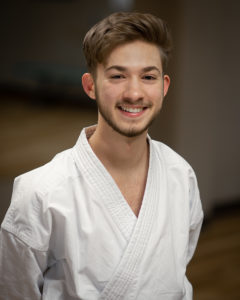 Sensei Yousuf El-Jayyousi
Rank: 1st Dan Matsubayashi-ryu
Sensei Jasmine Walker
Rank: 1st Dan Matsubayashi-ryu
Guest Instructors
Sensei Will Wilkerson
Rank: 4th Dan Matsubayashiryu
Sensei Wilkerson is the founder of the Pine Forest Way karate club. His instructor is Sensei Robert Yarnell. Sensei Wilkerson currently lives and trains in Joplin, Missouri.
Sensei Mike Keyes
Rank: 4th Dan Matsubayashiryu
Sensei John Kraft
Rank: 2nd Dan Matsubayashi-ryu
Rank: 1st Dan Shotokan-ryu
Sensei Tania Shindo
Rank: 2nd Dan Matsubayashi-ryu
Sensei Brian Struchtemeyer
Rank: 1st Dan Matsubayashi-ryu
Published Works: DOES A BROKEN BOARD EQUAL A BROKEN NOSE? – Training to Achieve the Striking Force Proven to Stop an Attacker
Sensei Ethan Miller
Rank: 1st Dan Matsubayashi-ryu