---
Matsubayashi Ryu Specific
---
The Essence of Okinawan Karate-Do
Author: Shoshin Nagamine
This book is the textbook to Matsubayashi Ryu.
This is a must have for all Matsubayashi Ryu students.
Shorin-Ryu Okinawan Karate Question and Answer Book
Author: Robert Scaglione and William Cummings.
This book is a good companion to The Essence of Okinawan Karate.
It is a good resource for beginning students.
It is also the only written reference to the kata Fukyugata San.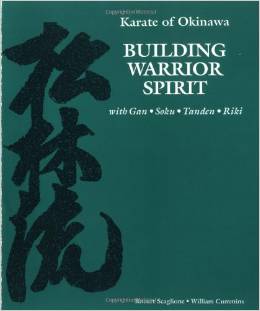 Karate of Okinawa Building Warrior Spirit
Author: Robert Scaglione and
William Cummings.
This book is a more advanced text for the Matsubayashiryu student.
It contains experiences, tips and techniques for physical training
and practical applications of karate techniques.
---
General Karate
---
Complete Idiot's Guide to Karate
Author: Randall G. Hassell and Edmond Otis.
This book an excellent reference for beginning karate students or parents looking for to put their children into a karate program. The subject material is style independent, and covers everything from how to tie a karate belt to the different kinds of weapons found in karate.
---
Advanced Karate
---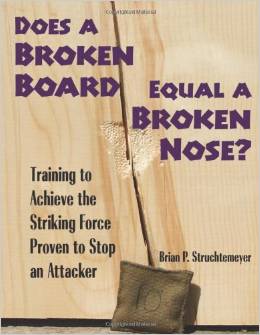 DOES A BROKEN BOARD EQUAL A BROKEN NOSE? –
Training to Achieve the Striking Force Proven to Stop an Attacker
Author: Brian Struchtemeyer
Advanced Karate-Do: Concepts, Techniques, and Training Methods
Author: Dr. Elmar T. Schmeisser
The is an excellent karate resource. However, the book was written for and is recommended only for black belts and above.
The concepts and techniques within require an advanced knowledge of karate techniques and theory.
'Bunkai: Secrets of Karate Kata Volume 1: The Tekki Series
Author: Dr. Elmar T. Schmeisser
This book is an in depth analysis of the Naihanchi/Tekki kata. Dr. Schmeisser goes into great detail and comes up with some of the most fascinating applications for the kata.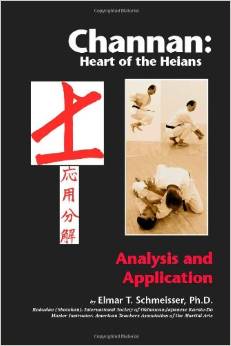 Channan: Heart of the Heians
Author: Dr. Elmar T. Schmeisser
In this book, Dr. Schmeisser introduces two kata, Channan Dai and Channan Sho, which many experts believe to be the original kata that master Anko Itosu used to fashion the Pinan/Heian kata from. Dr. Schmeisser not only cover the movements of these kata, but the bunkai as well.
Karate Kinematics and Dynamics (Unique Literary Books of the World)
Author: Dr. Lester Ingber
In this book, Dr. Ingber studies, in great depth, the techniques of karate, how they should be performed, the physics of them, and how the movements relate to the human body. This book is an absolute must read for all advanced karate practitioners.All of Dr. Ingber's books can be found on his website completely free as downloadable text files. Once you read the downloaded files, you'll want to have the bound book.